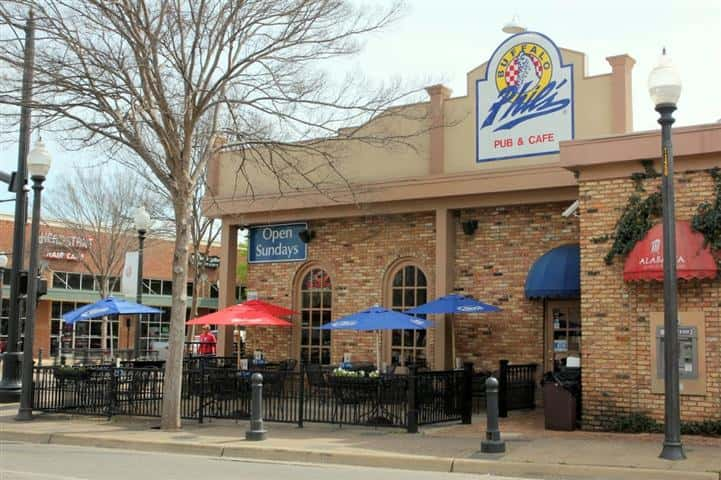 Our Menu
Our Menu
Wings
Smothered in Phil's Original Recipe!
Sauces: Mild, Hot, Extra Hot, or Extra Extra Hot.
Flavors: Garlic, Spicy BBQ, Honey BBQ, Crimson, 
Teriyaki, Honey Mustard, Honey Teriyaki, Lemon Pepper, or Parmesan Garlic!!
Served with your choice of Ranch or Bleu Cheese dressing, celery, and carrots.

Due to supply disruptions because of the pandemic, our wing prices have changed temporarily until further notice and are updated regularly. 
We apologize for any inconvenience! We are commited to our customers and with providing the best quality products to you. We greatly appreciate your business! Roll Tide!